D125 Hydraulic Busbar Punching Tool 12x125mm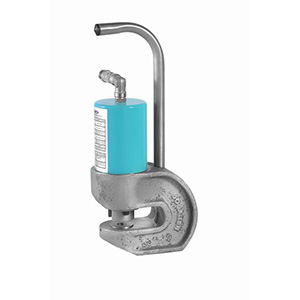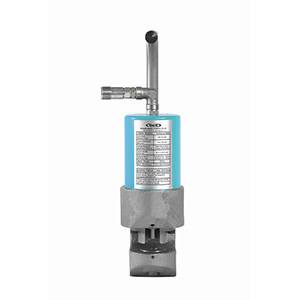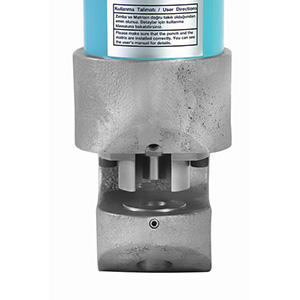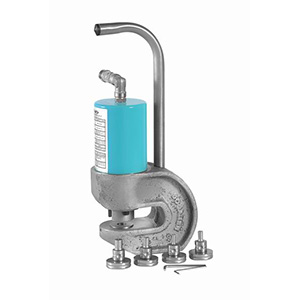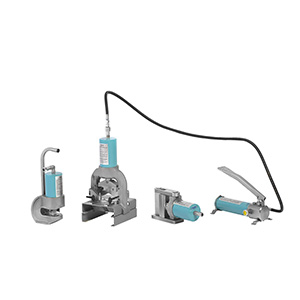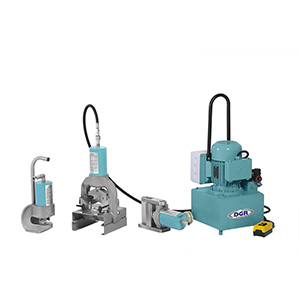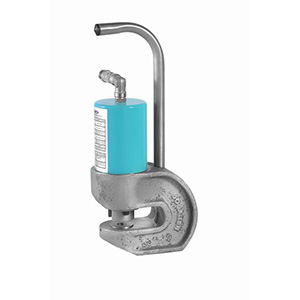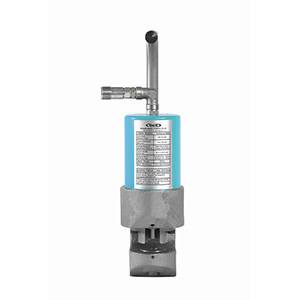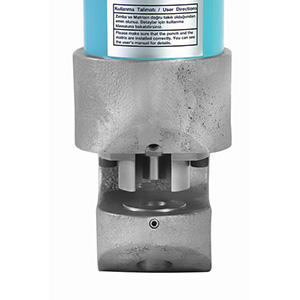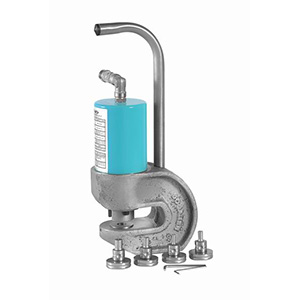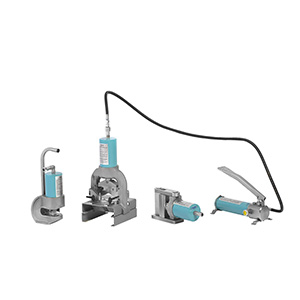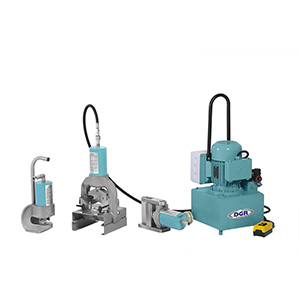 Our manual punching tool come in two types and in one you can perforate in a size of 12x125mm and in the other up to a 12x160mm copper, aluminum bar and iron sheets up to a 4 mm thickness by using hydraulic foot pump or portable electric hydraulic unit with no burrs.
5 sets of punch tool (Ø6,6 - Ø9 - Ø11 - Ø14 - Ø16,5) are provided with the punching tools. Additionally manufacturing in special size is also possible upon order.
Product Code

D125

Applicable Matrerial

Copper - Aluminum (Cu\Al)

Max. Size

12x125 mm

Hole Sizes

Ø4 ~ Ø21 mm

Working Type

Hydraulic Unit / Pump

Dimension

10 x 43 x 18 cm

Weight

~20 Kg

Applicable Matrerial

ST 37 (Sheet Iron)

Max. Thickness

4 mm

Hole Sizes

Ø6 ~ Ø18 mm

Round Ø6,6 - Ø9 - Ø11 - Ø14 - Ø16,5
Punching Tools (5 Set Punch-Die)
PUNCHING TOOL TABLE

Metric

Free parts with machine
Ø mm

Optional Round
Ø mm

Optional
Elliptic
mm

3

4

4

5

6

6.6

7

7x11

8

9

10

9x13

10

11

12

11x15

12

14

13

13x17 / 14x18

14

16.5

16x19

16

18

18

19

20

21
APMP B Manuel Hidrolik Ayak Pompası (Büyük)
| | |
| --- | --- |
| Product Code | APMP B |
| Store Diameter | Ø70 mm |
| Max. Pressure | 700 Bar |
| Pumping Oil | 1 cm³ (Single Move) |
| Oil Capacity | 1,5 lt. |
| Sizes | 15 x 36 x 15 cm |
| Weight | ~10 Kg |
HU 350 Portatif Elektrikli Hidrolik Ünite
Technical Specifications

HU 350

Electrical Information

Power
Consumption

Engine

kW

1,5
Monofaze

Electrical System

Operating Voltage

V

220

Controlling Voltage

V

24 DC

Transformer

KVA

0,1

Normal Operation Amperes

A

10

Hydraulic Infrmation

Maximum Operation Pressure

Bar

250

Valve Controls

V

24 DC

Oil Capacity

Minimum

Lt

9

Maksimum

Lt

18

Mechanic Information


Dimensions/
Weight

WxLxH

cm

32x53x45

Space

m³

0,08

Total Weight

kg

56