ES 125 Portable Busbar Bending, Cutting and Punching Machine 12x125mm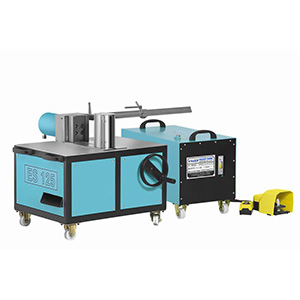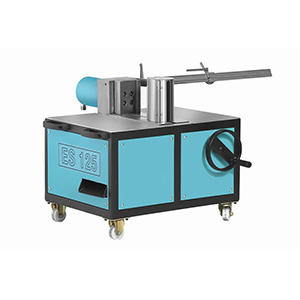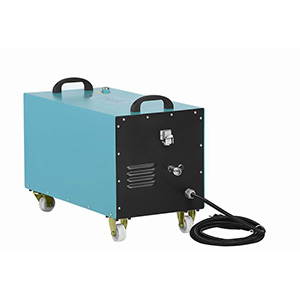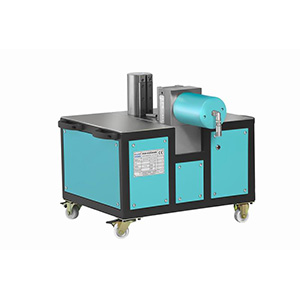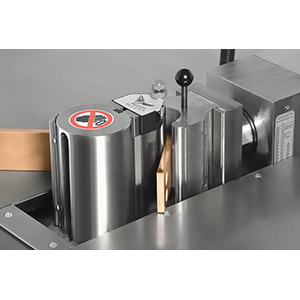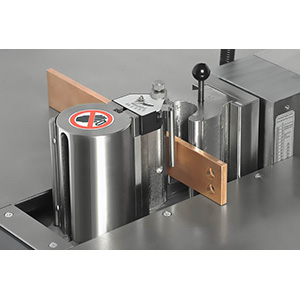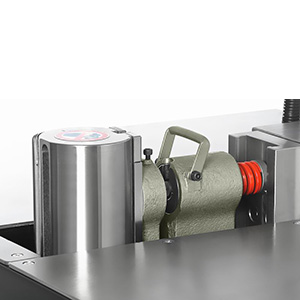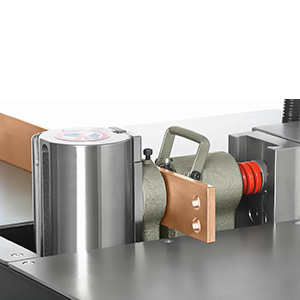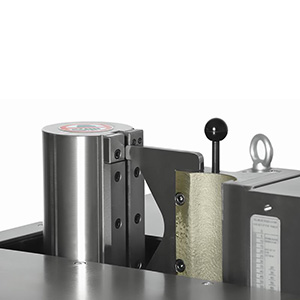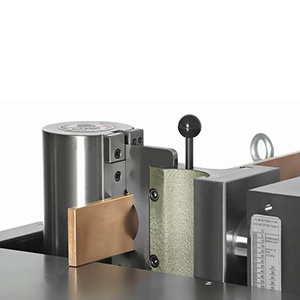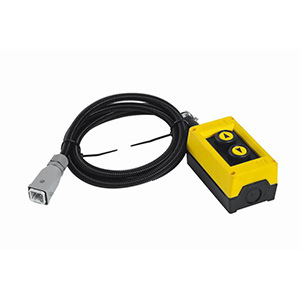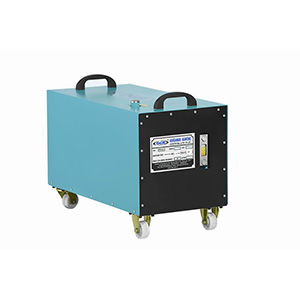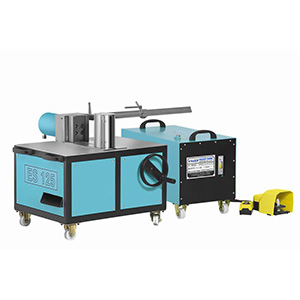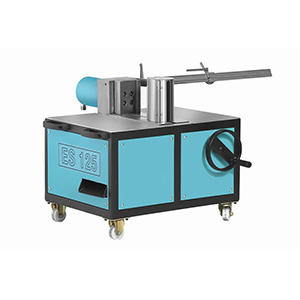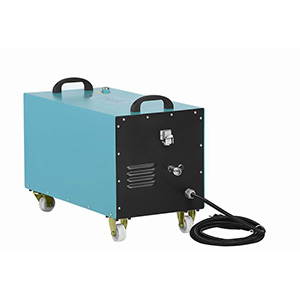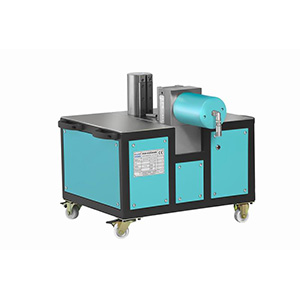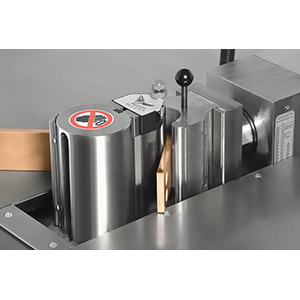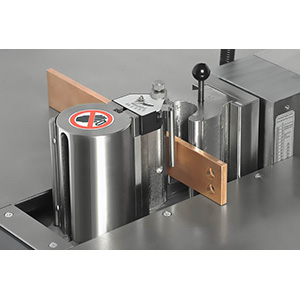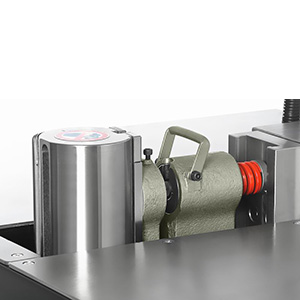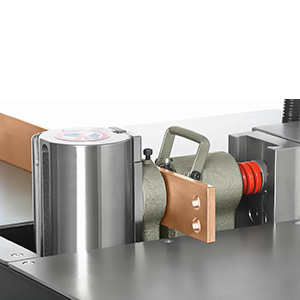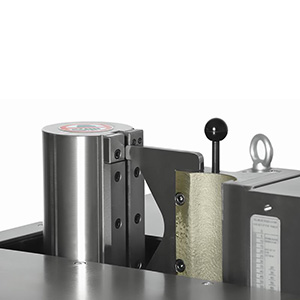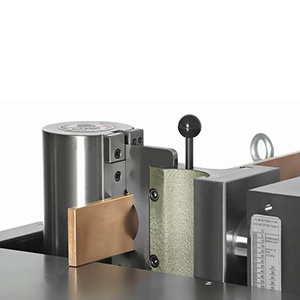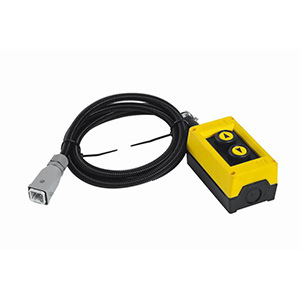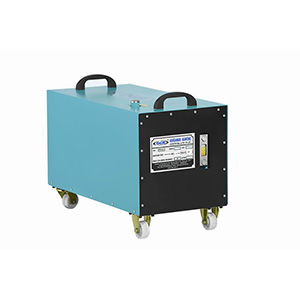 ES 125 machine process copper busbars up to 12x125 mm. Perfect design of it enables you to mount apparatus onto machine in a very short time for cutting, punching and bending processings. It has options of settings by switch, hand or foot pedal control on bending process. You may lift busbar up and make smooth punching from bottom due to fly wheel in front of machine. Machine is portable to provide easier and better operation facilities to the customers.
The opportunity to work at worksite
Hydraulic moving body
Degree of bending tools
Adjustable of length linear ruler
Hand and Foot switch
Waste discharge channel
Easly tools change
Cutting and Punching without burr
HU 350 Portable Electric Hydraulic Unit
HU 350 Portable hydraulic unit can be used with DGR brand portable busbar machines, manual busbar processing tools, circular, square and rectangular punching sets.
Technical Specifications

ES125

Mechanic Information

Cutting

Maximum Capacity

mm

12x125

Punching

Minimum – Maximum Diamater

mm

Ø4~21

Bending

Bending Range in Degrees

mm

80°-150°


Dimensions/
Weight

Width x Length x Height

cm

70x100x60

Space

m³

0.42

Total Weight

kg

160
Standard Tools
Punching Tool
Round Ø6,6 – Ø9 – Ø11 – Ø14 – Ø16,5 ( 5 Pcs. Punch-Die)
Cutting Tool
Wide Bending Tool R10
Wide Bending Tool Die R10
Narrow Bending Tool R5
Narrow Bending Tool Die R5
Foot switch
PUNCHING TOOL TABLE

Metric

Free parts with machine
Ø mm

Optional Round
Ø mm

Optional
Elliptic
mm

3

4

4

5

6

6.6

7

7x11

8

9

10

9x13

10

11

12

11x15

12

14

13

13x17 / 14x18

14

16.5

16x19

16

18

18

19

20

21
Punching Tool
Round Ø6,6 - Ø9 - Ø11 - Ø14 - Ø16,5 Punching Tools (5 Set Punch-Die)

rlak Ø6,6 - Ø9 - Ø11- Ø14 - Ø16,5mm (5 Takım Zımba-Matris)

Wide Bending Tool R10
Wide Bending Tool Die R10
Narrow Bending Tool R5
Narrow Bending Tool Die R5
Technical Specifications

HU 350

Electrical Information

Power
Consumption

Engine

kW

1,5
Monofaze

Electrical System

Operating Voltage

V

220

Controlling Voltage

V

24 DC

Transformer

KVA

0,1

Normal Operation Amperes

A

10

Hydraulic Infrmation

Maximum Operation Pressure

Bar

250

Valve Controls

V

24 DC

Oil Capacity

Minimum

Lt

9

Maksimum

Lt

18

Mechanic Information


Dimensions/
Weight

WxLxH

cm

32x53x45

Space

m³

0,08

Total Weight

kg

56