PM 125 Portable Busbar Bending, Cutting and Punching Machine 12x125mm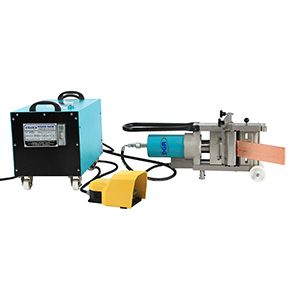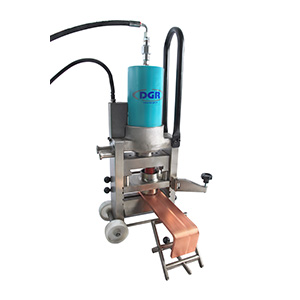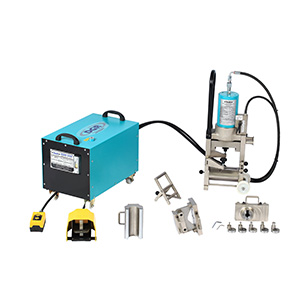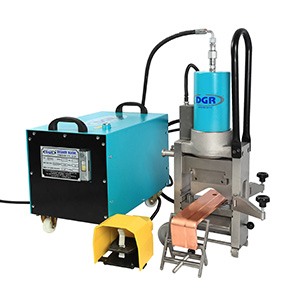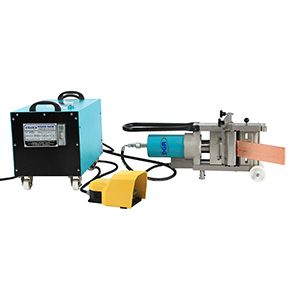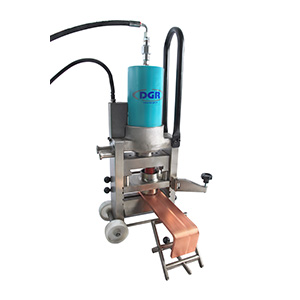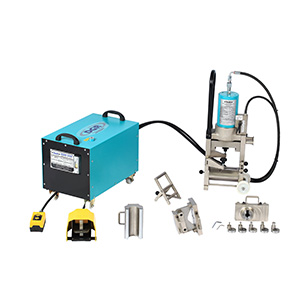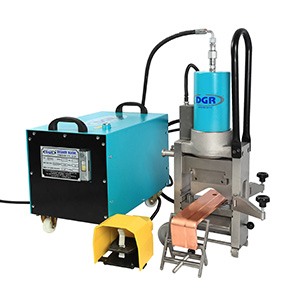 PM 125 Portable Busbar machine has the ability to bending, cutting and punching the copper bars with maximum up to a 12x125 mm size. Machine has a design that can realize the cutting, punching and bending processes with install and use principle in a short time. Since it is portable it is very convenient to use in construction sites. Due to its wheels you can carry it wherever you want easily. Generally, this is the product preferred by manufacturers who work in the construction sites and have little copper work to do.
HU 350 Portable Electric Hydraulic Unit
HU 350 Portable hydraulic unit can be used with DGR brand portable busbar machines, manuel busbar processing tools, circular, square, and rectangular punching sets.
Technical Specifications

PM 125

Mechanic Information

Cutting

Maximum Capacity

mm

12x125

Punching

Minimum – Maximum Diamater

mm

Ø4~21

Bending

Bending Range in Degrees

mm

80°-120°


Dimensions/
Weight

Width x Length x Height

cm

14x34x71

Space

m³

0,033

Total Weight

kg

57
Punching Tool
Round Ø6,6 - Ø9 - Ø11 - Ø14 - Ø16,5 Punching Tools (5 Set Punch-Die)
HU 350 Portable Electric Hydraulic Unit
Technical Specifications

HU 350

Electrical Information

Power
Consumption

Engine

kW

1,5
Monofaze

Electrical System

Operating Voltage

V

220

Controlling Voltage

V

24 DC

Transformer

KVA

0,1

Normal Operation Amperes

A

10

Hydraulic Infrmation

Maximum Operation Pressure

Bar

250

Valve Controls

V

24 DC

Oil Capacity

Minimum

Lt

9

Maksimum

Lt

18

Mechanic Information


Dimensions/
Weight

WxLxH

cm

32x53x45

Space

m³

0,08

Total Weight

kg

56